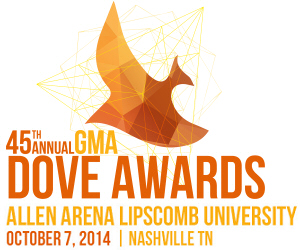 NASHVILLE, TN —TheGospel Music Association (GMA) announced the nominees for the 45thAnnual GMA Dove Awards. Artists received nominations in 42 categories for the awards which will be held Tuesday, October 7that Allen Arean on the campus of Lipscomb University in Nashville, TN and will air on the Trinity Broadcasting Network.
Artists on Pisgah Ridge (Crossroads Label Group) received nominations in theBluegrass Album of the Year category.
The Easter Brothers are nominated for I'D DO IT ALL OVER AGAIN, which was produced by Jared Easter, Steve Schramm and Gerald Crabb. Earlier this year, the Easter Brothers were joined by Jeff and Sheri Easter for a star-studded event at the Sirius XM Music City Theater in Nashville to celebrate the release of the album.
Fans of the Easter Brothers eagerly anticipated the new collection from this legendary Gospel Bluegrass trio, their first in more than a decade. Russell, James, and Ed Easter are each accomplished song writers and have been ministering through their music for over 60 years. With decades of iconic recordings, special appearances, and numerous radio and television performances, this longstanding, hard-working music family is widely admired and respected throughout the country, bluegrass, and gospel industry.
The Easter Brothers have worked their way to legendary success in the gospel industry following humble beginnings in Mt. Airy, North Carolina in the 1930's. These enduring artists have collectively written over 300 songs, which include gospel greats such as "They're Holding Up the Ladder" and "Thank You Lord for Your Blessings on Me." Both of these Dove Award winning classics highlight this very special new album.
The Harper Family is nominated for THROUGH IT ALL which was produced by Tim Surrett.THROUGH IT ALL is The Harper Family's fifth release, their second on the Pisgah Ridge/Crossroads label. From the hills of the Ozarks in Missouri comes this modest, talented family, brimming with faith. The family consists of parents Gaylon and Katrina Harper. Dalton plays guitar and has a powerful voice. His songwriting skills show the deep spiritual side to his faith. Dillon plays mandolin and sings. Dillon is also an accomplished songwriter. Dillon is joined onstage by wife, Makeena, who is also from a musical family. "Baby sister," Hannah shares amazing vocals that belie her youth.